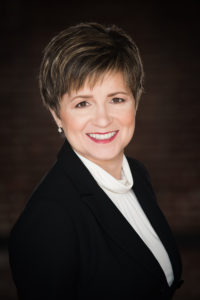 Elena Tsizer is Of Counsel to Leeper & Associates, P.C. and maintains her own law practice in Framingham, MA. She focuses her practice on family law matters. Her association lends valuable expertise to the firm and insight into the interplay between family law and our practice areas.
Attorney Elena Tsizer graduated from New England School of Law cum laude, in the top 15% of her class. After graduation, she had the honor of serving as a Judicial Law Clerk for the Justices of the Massachusetts Probate and Family Court in Suffolk, Middlesex, Bristol and Worcester Counties, where she conducted research on complex legal issues, wrote legal memoranda, drafted decisions, findings of fact, and conclusions of law while working under close supervision of the Justices. Currently, she is regularly serving as a pro bono attorney for the clients of the MetroWest Legal Services, Women's Bar Foundation, and Volunteer Lawyers Project. In her continuous effort to provide her present and prospective clients with the best and most updated legal advice, Attorney Tsizer has also earned Master of Law degree in Taxation with concentration in Estate Planning from Boston University.
Attorney Tsizer's practice concentrates in the areas of domestic relations, including but not limited to divorces, paternity actions, modifications and contempt actions; estate planning and consumer bankruptcy.
Elena worked full-time while completing her law degree at night. While in law school, after a school-wide writing competition, she was awarded membership onto the New England Journal on Civil and Criminal Confinement, where she served as a Case Comment & Note Editor. Also, during that time, she was an intern at the New England Innocence Project, reviewing files of inmates in search of various physical evidence which would make inmates' acquittals through DNA testing possible.
Before earning her Juris Doctor Degree, Elena has been in a legal profession for nearly a decade. Native of Ukraine, she immigrated to the United States in 1993, first settling in Philadelphia, Pennsylvania. She began her legal career in 1996 as a secretary in a solo practice that served Russian and Ukrainian immigrants. Always working full-time and studying, Elena earned her Associate Degree in Paralegal Studies from Community College of Philadelphia and Bachelor of Arts Degree in Journalism from Temple University.
Attorney Tsizer is admitted to practice before the Supreme Judicial Court of Massachusetts and the United States District Court for the District of Massachusetts.
Prior to her immigration to the United States, Elena pursued a career as a ballet dancer, performing for National Opera House of Ukraine, Kiev Classical Ballet Theater, Kiev Theater for Children and Youth and other dance companies in her native Kiev, Ukraine.