Our firm represents clients charged with crimes in Massachusetts state and federal courts.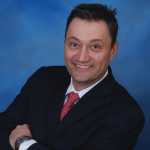 Attorney Kevin Leeper has over 20 years of experience representing clients in the criminal court system. When it comes to criminal charges, you want to hire a skilled attorney who has a proven record of successfully challenging police arrests and having criminal charges dismissed or reduced. You want them to fight to obtain you the best possible outcome for you and your family. If you have been charged or are the subject of a criminal investigation, learn your rights. Contact Attorney Leeper for a free legal consultation. 
Leeper & Associates represents clients charged with criminal offenses in Massachusetts, including:
Assault and Battery
Domestic Violence
Violations of Restraining Orders
Shoplifting
Robbery
Suspended License
Drug Possession
Possession with Intent to Distribute Narcotics
Magistrates Hearings and Registry of Motor Vehicle Hearings
If you are facing criminal charges, contact us today at
(508) 270-3000 for a free phone consultation.
Life saver
"Kevin is a excellent lawyer. Had I not had him on my side in my greatest moment of need I do not know where I would be today. Truly a master of his craft." – a criminal client
The best there is
"Kevin Leeper and his assistant Bia helped my family and I out so much. We are very greatful to have had them as my helpers I appreciate everything they have done." – Kristy Barbalho
Well prepared cross-examiner
"Much help with getting us through our stressful ordeal, and for agreeing to take on our case at the last hour. Words cannot simply express our sincere appreciation for all the help he has done for us. It was obvious that he was very well-prepared for the case and knew exactly the best way to go about cross-examining. Because of his efforts, we have some peace of mind. Should we require any further assistance in the future, we will not hesitate to call upon his services once again." – a Libel client