Leeper & Associates is an immigration and criminal defense law firm located in Framingham
Attorney Kevin Leeper and his team of experienced attorneys, legal experts and staff are committed to helping clients achieve the best outcome. Our team includes retired judges, lawyers who are among the best in Massachusetts in immigration, criminal defense and family law and former prosecutors. We are here to provide aggressive and experienced representation when you need it most. For a free legal consultation, call us today at (508) 270-3000.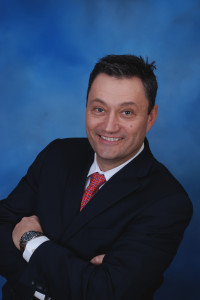 Founded by Attorney Kevin R. Leeper, the firm represents clients throughout the country in their immigration matters before the service and in removal proceedings. We also represent clients throughout Massachusetts in criminal matters and related issues.
Attorney Kevin Leeper has been practicing law since 1991 and began his immigration practice over twenty (20) years ago. He represents companies and individuals with all manner of immigration and criminal issues. He and his team take pride in their history of success before the immigration service and courts throughout the Commonwealth. In fact, many of the firm's clients have been with the firm for various matters through the years. The firm believes that returning clients stand as a testament to the quality of work and success the firm strives for in every case. Read more.
Bia has worked in the immigration law since 2001 specializing in employment-based; family-based and naturalization cases. She handles the immigration applications in the firm, scheduling and follow-up with the immigration service for all of our clients. Dealing with immigration and the immigration service can at times be a frustrating experience. Bia is tenacious in her quest for resolving issues with the service and making sure that clients are being served efficiently and properly. Bia attended and graduated law school with a bachelor degree in 1998. She is also a licensed Massachusetts Notary Public. Bia speaks fluent Portuguese and Spanish and she is a great asset to the firm. Read more.
---
Of Counsel

Judge Gerald Alch has led a stellar legal career, including more than 30 years as one of the nation's leading criminal defense attorneys. He has represented clients in high profile federal cases such as the Watergate burglary and the court martial proceedings in the "My Lai" Vietnam incident, before his appointment as a Massachusetts District Court judge. After retiring from the court in 2003, Judge Alch now serves as Of Counsel at Leeper & Associates, where he evaluates and advises on matters before the District and Superior courts. Read more.
Elena Tsizer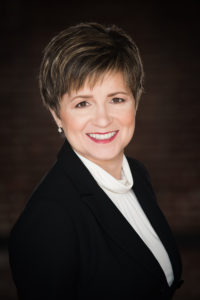 Elena Tsizer is Of Counsel to Leeper & Associates, P.C. and maintains her own law practice in Framingham, MA. She focuses her practice on family law matters. Her association lends valuable expertise to the firm and insight into the interplay between family law and our practice areas.
Attorney Elena Tsizer graduated from New England School of Law cum laude, in the top 15% of her class. After graduation, she had the honor of serving as a Judicial Law Clerk for the Justices of the Massachusetts Probate and Family Court in Suffolk, Middlesex, Bristol and Worcester Counties, where she conducted research on complex legal issues, wrote legal memoranda, drafted decisions, findings of fact, and conclusions of law while working under close supervision of the Justices. Currently, she is regularly serving as a pro bono attorney for the clients of the MetroWest Legal Services, Women's Bar Foundation, and Volunteer Lawyers Project. In her continuous effort to provide her present and prospective clients with the best and most updated legal advice, Attorney Tsizer has also earned Master of Law degree in Taxation with concentration in Estate Planning from Boston University. Read more.