Leeper & Associates is an immigration and criminal defense law firm in Framingham, MA 
(508) 270-3000
Founded by Attorney Kevin R. Leeper, the firm represents clients throughout the country in their immigration matters before the service and in removal proceedings. We also represent clients throughout Massachusetts in criminal matters and related issues. Immigration law in the United States has recently undergone many important changes and revisions. Those changes affect employers, visitors, students, and others seeking to work or travel or reside within to United States. Immigration law can be complex and overwhelming and it is vital to clearly understand which agencies are involved with which types of immigration matters.
Attorney Kevin Leeper has been practicing law since 1991 and began his immigration practice over twenty (20) years ago. He represents companies and individuals with all manner of immigration and criminal issues. He and his team take pride in their history of success before the immigration service and courts throughout the Commonwealth
Many of our firm's clients have turned to us for multiple matters over the years and refer us to family, friends and others who may need help. Returning clients and their referrals stand as a testament to the quality of our work and success we strive for in every case.
WHAT OUR CLIENTS SAY: GREEN CARD SUCCESS STORY
(5/5)
"It was a pleasure to work with Kevin and his team. My wife and I struggled with an extremely complicated case, Kevin knew this wouldn't be an easy case but he reassured us he will do everything in his power to help us through this process. And so he did. I recently received my green card…" – Joanna Barcelos, Google user
WHAT OUR CLIENTS SAY: "EXCELLENT LAWYER"
(5/5)"Mr. Leeper was an absolute excellent lawyer! He was very upfront and honest with me on what to expect during my case. He always made time to answer any questions that I had via email or telephone. I would most certainly recommend his services to anyone who is in need…" – Joe Voss, Google user

Click for Directions to Our Office.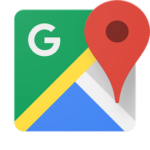 OFFERING A FULL SPECTRUM OF IMMIGRATION SERVICES FOR INDIVIDUALS, FAMILIES AND FOR EMPLOYERS OR EMPLOYEES
GREEN CARD
Green Card Renewal
Green Card Replacement
Green Card for Family Member
Green Card for Brothers or Sisters
Green Card for Parent(s) Application
Green Card for Children
Green Card by Marriage
Petition to Remove Conditions on Green Card
Green Card Through Employment Application
LABOR CERTIFICATION APPLICATION
Provisional Waivers
Consular Processing
VAWA- Battered Spouse
Employment-Based
PERM
Permanent Labor Certifications
NATURALIZATION
Naturalization Applications
IMMIGRATION COURT REPRESENTATION
Adjustment of Status before an Immigration Judge
Bond Hearing
Deportation Defense
Asylum Applications
Cancellation of Removal
SUSPENSION OF DEPORTATION
Suspension of Deportation
EMPLOYMENT AUTHORIZATION
DACA (Deferred Action for Childhood Arrivals)
Based on Cancellation of Removal
Based in Asylum
VISAS
Fiancé Visas
Visa Extensions
FOIA
Immigration Record Request
FINGERPRINT
CORI
APPEALS
Immigration Board of Appeals
MOTION TO REOPEN CASES